Sr Anne's Reflections
---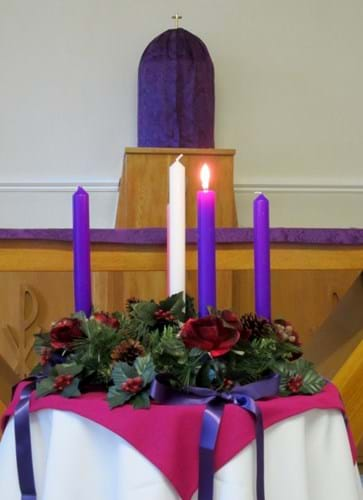 As the season of Advent begins the Church gives us time once again to reflect on the great mystery of God coming to pitch His tent among us, as the working document for the Synod puts it. During these four weeks we are invited to accompany Mary as she waits for the birth of her child, the One whom the angel announced, "would be great and would be called Son of the Most High". We also wait prayerfully for the birth of Jesus in our own lives.

I would like to offer some reflections on a Spirituality of Waiting which may give us some food for thought and prayer as we wait with Mary for the birth of Jesus. The late Henri Nouwen remarks in an article on "A Spirituality of Waiting", that all the figures in the opening pages of Luke's Gospel are waiting: "Mary, listen! You are to conceive and bear a son" (Lk 1:31). Mary has received a promise that allows her to wait. She is waiting actively, knowing that the seed has been planted, that the promise of the angel will be fulfilled.
Timothy Radcliffe in his reflections at the close of the first session of the Synod on Synodality and referring to the time of Waiting for eleven months before the second session says:
"This is a time of active waiting. Let me repeat the words of Simone Weil I quoted during the retreat. 'We do not obtain the most precious gifts by going in search of them but by waiting for them…This way of waiting, looking, is in the first place, attentive. The soul empties itself of its own contents in order to receive the human being it is looking at, just as he or she is, in all their truth.'"
Our attitude to waiting can often be negative, considered to be a waste of time. We feel impatient when we have to wait for a bus, or in a traffic jam, or even for our computer to open up. My visit to our Sisters in Kenya has reminded me again of how waiting is accepted as part of life there and how the attitude to time is seen more positively - as a gift. For example, visitors are welcomed and no one looks at their watch to bring the visit to an end. Also, people always prepare more food than is needed by a family in case, and in the hope, that an unexpected visitor arrives. A Kenyan adage "Haraka, haraka, hakuna baraka", translated as "too much hurrying brings no blessing" or "more haste less speed", is a salient truth we can all attest to. Being able to slow down and make time for waiting and being with others is to be blessed.

A Spirituality of Waiting was surely practised by Alice Ingham and her companions in Rochdale. They waited in faith, for many years, before our congregation came to birth. Their waiting called for patience and it bore fruit on 8th September 1883. A Spirituality of Waiting is part of our spiritual heritage.
However, there are many in our world who are Waiting and Hoping in a daily struggle to simply survive. As we travelled from Malindi to Witu on the Kenyan coast we witnessed the displacement of the Orma and Pokoma people, due to terrible floods caused by El Niňo rains, who were now living in makeshift shelters on the side of the road. Also, in Europe and the USA especially, we are updated daily on the horrific scenes of both Israelis and Palestinians Waiting and hoping for help, for light in the dark, for the release of loved ones held as hostages. As we wait during this Season let's take time to think and pray for the many people waiting in desperate situations like these in our world.
"The scripture readings of Advent invite us to recall our faith history, to assume the posture of the expectant people of Israel, waiting in joyful hope for the coming of the Messiah. Seeing what is happening in our world today, we realise, like our ancestors in the faith, that we have a very real need of a Saviour. So words like waiting, yearning, hoping, longing, listening, praying, and staying awake are Advent words, Advent concepts. Through them, we enter into the wistful atmosphere of the Advent season." (Advent Reflection: Waiting in Hope by Teresa White, fcj in the Tablet 2020)
My hope and prayer for us all is that we may enter into this time of Advent with an active and attentive Waiting for the birth of Jesus in our own lives and the lives of all those we love - journey with, reach out to support in mission and ministry, and those struggling in desperate situations.


With Love & prayer,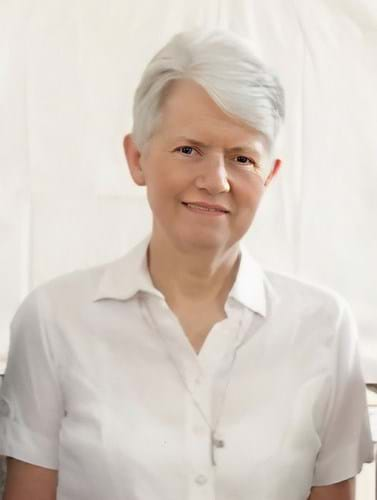 Sister Anne Moore, fmsj
Congregational Leader